Colposcopy is a simple procedure which allows surgeons to see and examine inside the uterus. This procedure is done as Pap smear and last about 5 to 10 minutes. One of the most advantage of this procedure is that the doctor can see inside the uterus.
Colposcopy procedure
To do this test, patient should lie down on the table, vagina opens by speculum, vagina and the uterus is cleaned by a special solution. You may feel little discomfort. This is a painless procedure.
It is possible to take a sample from the tissue during colposcopy which is called biopsy. Then, sample is sent to the laboratory to reach more information.
Why colposcopy is done?
Colposcopy is recommended in following conditions:
– Pap smear abnormal results
– Abnormal growths in the vagina or uterus
– Bleeding after intercourse
– Genital warts
– Inflammation of the cervix
Colposcopy during pregnancy
If colposcopy does without biopsy, has no problem during pregnancy. This procedure can postpone after childbirth, if there is no serious problem.
You may have more bleeding after colposcopy than others.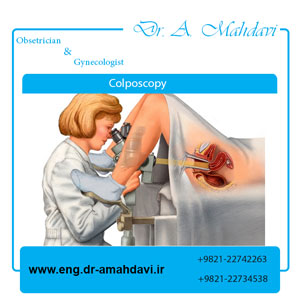 Contraindications
It's possible to do colposcopy whenever. But shouldn't do during period.
If you think that are pregnant, or use anti- inflammatory medication, first inform your doctor. Because, colposcopy increases bleeding.
After colposcopy
You may experience slight vaginal bleeding after the procedure.
Most women can return their work after 2 or 33 days.
You can resume activities immediately after test.